Is Critical Thinking a Dying Art?
by Bryan Thomas Schmidt and Michael Wallace
Welcome to the age of soundbyte mentality, where memes have become a key means of pop culture communication and even the press have joined the politicians in not caring about the truth. Information overload, the advent of a 24 hour news cycle and the internet–information merging with entertainment–the failing of the school system with no child left behind (teaching to the test rather than educating on how to think), and social media (communication in 140 characters or less), these have all lead to memes becoming as prevalent as they have.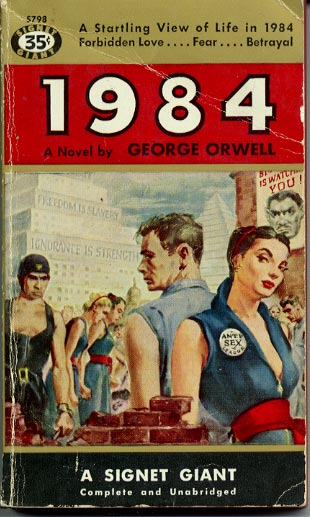 The trouble is memes, like soundbytes, are generalizations and half-truths at best, an easy way to box people up into quick, easy labels perhaps but misleading and no way to really define who they are. They are expedient and sometimes funny but when they touch on serious and controversial topics they can be harmful and hurtful and divisive, which is exactly why the press and political pundits love them so much. After all, these are people whose business thrives on conflict and drama, anything to get the emotions raging and people riled up. Except people are more complex than any soundbyte, unfortunately, and attempting to insist otherwise leads to no civility, no room for discussion and no room for critical thinking. Memes, like soundbytes, short circuit the thought process. They're like outlines of a novel being used to define what the novel is, when the prose, in truth, brings so much more depth and complexity.
Are we raising future generations incapable of critical thinking? And are previous generations forgetting how to think critically themselves?
This is how we descend into a new techo-dark age, that is paradoxically driven by an over infusion of information that's not be processed by people because they have lost that ability to make value judgments. This is a world in which a richness of technology and knowledge gets lost in the shuffle of our inability to access and apply it. Worse yet, perhaps it's a world in which we no longer care. When nothing has any particular importance placed on it, everything becomes meaningless. Forget 1984 and Big Brother, forget Homeland Security and loss of privacy, if we allow an Orwellian society to take root—much like Hitler was elected into power—just because we've lost our ability to ask the very questions that might help us defend ourselves against such abuse of powers.
Science Fiction and Fantasy have long posited a dark future, but also often suggested that the key to avoiding such futures lies within ourselves. It starts with education—and that means being taught in a more classical sense. Study of philosophy, literature, and civics are essential for well-rounded understandings of our past as well as critical thinking in making good decisions for our future. More than ever, it's important to ask the right questions. Not questions based on the assumptions that corporations, the government, media and politicians make for us, but deeper, moving beyond soundbytes and memes to the critical level that strikes at the heart of the issues.
We need to cultivate the ability to step outside ourselves and look at things from several varying perspectives. This is especially vital in an increasingly cross cultural world. Be the change you want to see in the world—become multidimensional—to paraphrase Gandhi. Create your own reality or risk having it created for you. If we continue to pride ourselves in being an enlightened society, we must rise to the occasion and be enlightened thinkers who continue blazing the trail for human advancement. The future is within each and every one of us and they choices we make collectively and individually. Those collective choices are the very backbone of what defines our culture and our vision for the future. Don't let others make those decisions for you. Instead of following the nearest soundbyte or meme, think for yourself.
We can no longer afford to align ourselves with predefined groups or labels where the loudest voices wind up speaking for us even when we don't agree with everything they have to say. Labeling is an expedient to dehumanization, not the enlightened way, which requires you to think beyond the label.  Imagine what our future would look like without critical thinking? Imagine where we might be now? The enlightenment (US constitution being the pinnacle) the civil rights movement – equality of the sexes, the internet, free speech, freedom of religion—none of these would exist without critical thinking. Our constitution is the ultimate template in human advancement and freedom but its greatest strength lies in our ability to revise and adapt it.
Critical thinking is the primary key in unlocking human potential. When people don't have the ability to question the status quo, nations like North Korea are allowed to exist, times like the dark ages can swallow echelons of time. Without it we'd be like robots restricted by Asimov's three laws, incapable of violating basic programming or even questioning our actions based on the uniqueness of situations and circumstances, finding a perverse logic in that programming that is the cause of our own extinction. Then the lowest common denominator really will have won by taking away one of the greatest abilities that defines us as human beings.
The responsibility to change these alarming trends rests with each one of us. Educate yourself. Look for voices of objectivity. Question motives. Teach your children to question and think for themselves. The key to our future is to keep the art of critical thinking alive and well, to seek solutions together in spite of our differences, rather than each trying to ideologically conquer the other into perfect conformity. Only together can we reach our full potential as human beings. There's no better time than the present to try.
Bryan Thomas Schmidt is the author of the space opera novels The Worker Prince, a Barnes & Noble Book Clubs Year's Best SF Releases of 2011 Honorable Mention, and The Returning, the collection The North Star Serial, Part 1, and has several short stories featured  in anthologies and magazines.  He edited the anthology Space Battles: Full Throttle Space Tales #6 for Flying Pen Press, headlined by Mike Resnick. His children's book 102 More Hilarious Dinosaur Jokes For Kids is forthcoming from Delabarre Publishing. He's freelance edited a novels and nonfiction and also hosts Science Fiction and Fantasy Writer's Chat every Wednesday at 9 pm EST on Twitter. A frequent contributor to Adventures In SF Publishing, Grasping For The Wind and SFSignal, he can be found online as @BryanThomasS on Twitter or via his website. Bryan is an affiliate member of the SFWA.

Michael Wallace is a musician, philosopher, and academician, engaged in the liberal and technical arts. check out his band 'Flying Killer Robots' on Facebook. www.facebook.com/pages/Flying-Killer-Robots/20358694661 He can be found on Twitter as @zebramax.