Podcast: Download (Duration: 52:44 — 48.7MB)
Kristi Charish chats with Rod Duncan, author of the critically acclaimed novel
The Bullet Catcher's Daughter
, the first book in the alternate history series
The Fall of the Gas-lit Empire
.
This episode is brought to you by The Forgotten Prince from Josh Hayes.
In book two of the Second Star series, Fighter pilot Lt. John McNeal narrowly escaped the powerful and deadly Regency and is desperately trying to come to grips with the truth about Neverland. New friendships are formed and new enemies are made as John struggles to find his place in this strange new world. They have a plan to win back their home and save their world, but there is one thing they haven't counted on… 

Rumors of a new arrival bring the Lord of Neverland back to the city and he will stop at nothing to see that his power is unchallenged. His mission is simple: find the intruder from the Otherside, erase all memory of his existence and crush the resistance for good. 

The time for bedtime stories is over. The final battle for Neverland has begun. 
In our Rod Duncan episode: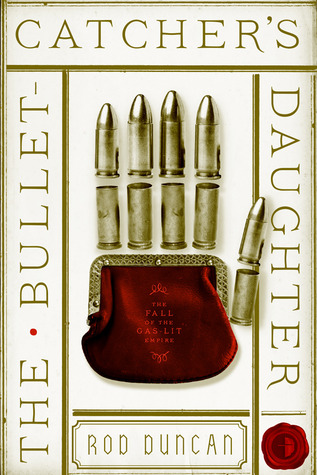 Kristi Charish chats with Rod Duncan, author of the The Fall of the Gas-lit Empire Series (Angry Robot Books), the first book, The Bullet Catcher's Daughter, was a 2014 Philip K. Dick Award Nominee, and the second in the series, Unseemly Science (2015). The books have been met with critical acclaim. The Gas-Lit Empire has been a real standout this last year for refusing to fall under any single genre category. They're a bit steampunk/fantasy/sci-fi/alternate history and mystery all rolled into one.
We also discuss:
 Writing a female protagonist.
 Switching genres and the nature of genre labels.
Researching (or not) for historical accuracy.
 Lessons from Teaching Creative writing.
What we can expect in book three, The Custodian of Marvels.
No peanut gallery discussion from Brent (a little from Brent perhaps) and I this week, but we'll figure something the regale you with next time!